The LLC DIET PROM company is

founded

in 2010 in the city of Vladimir. Our company is engaged in production of confectionery on fructose and sorbit (Cookies, Croutons, the Batch from sloyony dough). Production on fructose is more useful to the Consumer in comparison with traditional confectionery (on sugar) as manufacturing of identical quantity of production needs less fructose than sugar (Fructose is more sweet some sugar approximately in 1,7 times)! For this reason production on sakharozamenitel is useful not only sick diabetes, but also to people leading a healthy lifestyle!

LLC DIET PROM company mission a Healthy food – healthy life! For us it is simple, for you it is qualitative, we do our production as for ourselves. We make "healthy" confectionery which we buy and we advise to buy to members of our families, friends and partners. Mission we can realize performance of this thanks to sale of useful confectionery of new generation developed specially for those who to care of the health. For our company health isn't simple a word, health is a lifestyle.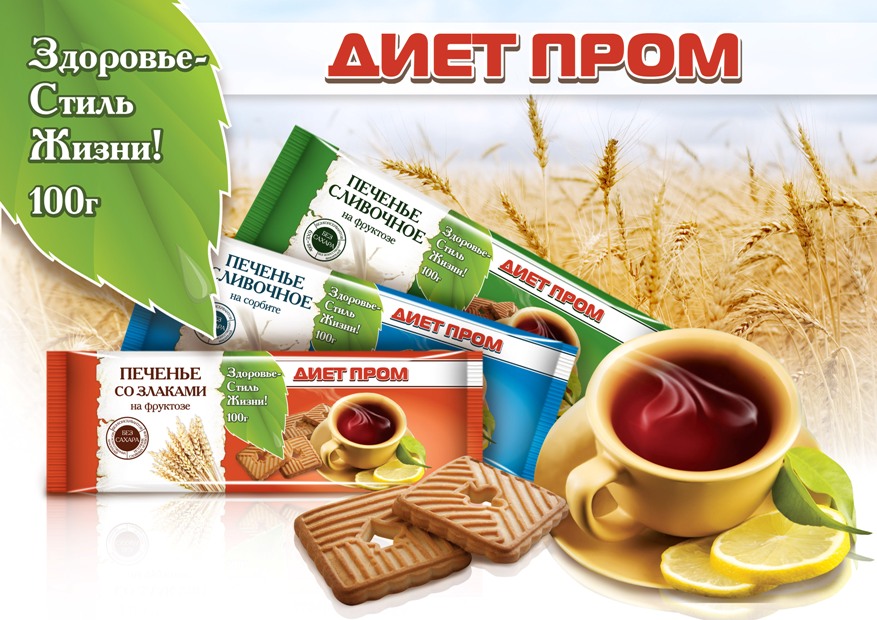 Our

products:
1. sweeteners
2. fructose cubes
3. sweet sugar with stevia cubes
4. Maria cookies, Creker and Galettes with stevia
5. Pufа pastry biscuits
6. Biscuits with fructose/sorbit